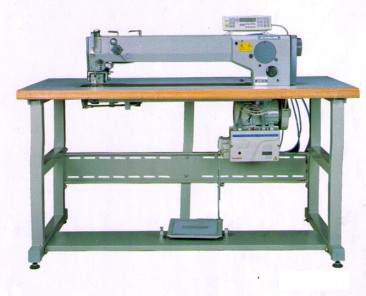 ANKAI AK82801-G LONGARM ZIG ZAG
LONGARM Zig Zag Machine used in Aeronautical and Marine Applications. Ideal for Parachute and Harness Manufacturers and Sailmakers. Easy change cam allows this machine to produce 2 point and 4 point (3 step) Zig Zag Stitch. Ultra Wide 10mm stitch capability.
Rear Puller Available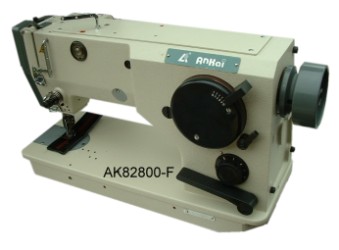 ANKAI AK8200-F
A Full Blooded Heavy Duty Zig Zag Machine with Top & Bottom Feed. Stitch width upto 10mm and a 5mm stitch Length both operator adjustable from the front of the machine. Integral Lubrication, Speeds upto 2500s.p.m. (dependant on application). Supplied complete on Single Phase (240v) Unit with all Finger, Belt and Pulley Guarding to comply with Health and Safety Requirements. Sews CANVAS, CORDURA, PVC effortlessly.
From Light to Heavy Applications, the AK82801-1 delivers. Speeds of upto 4000s.p.m. on light applications and 2500s.p.m. on heavier jobs (dependant on the application). Easily exchangeable Pattern Cams allow this machine to give you the exact stitch formation you need, when you need it. Standard Zig Zag, step and 3 step cams are in stock, so we can cover your requirement. Call us, we may have a specialist cam available also.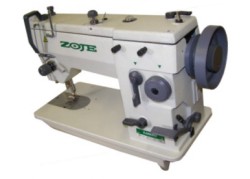 20U53 and 63 Light to Medium Zig Zag
A versatile and capable Machine. Widely used in Tailoring Shops,Bridal and Alteration Shops. You can see our 20U range HERE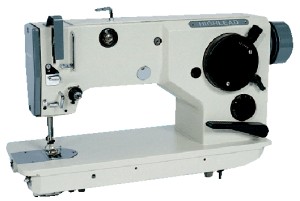 HIGHLEAD GG0028 High Speed Zig Zag
Capable of Sewing just about anything from Lingerie to Webbing. Take a look at the HIGHLEAD GG0028 HERE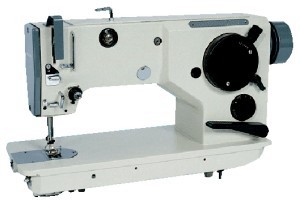 ANKAI AK8200 Series Zig Zag
From Light to Heavy Applications, the AK82800 is the basic Zig Zag for you. If your requrement is for purely basic Crosstitch, then this is an affordable solution. Similar to our HIGHLEAD GG0028 machine (in fact we are convinced it's the same machine). Very high build quality

We are Zig Zag Experts, supplying Aeronautical, Marine and Defence Equipment Manufacturers with a wide range of Zig Zag Sewing Equipment.
Call us Today, we are waiting to take your call