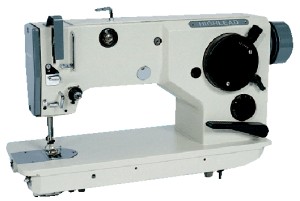 We are pleased to present The HIGHLEAD GG0028 Medium to Heavyweight Zig Zag Machine. Combining Style and Serious Power for all Medium to Heavyweight Operations which require a Zig Zag. From standard applications right through to Medium/ Heavyweight sewing requirements, this is the machine for the job!
Stitch formation can be adjusted from 0 to 10mm in width and upto 5mm length for functionality over a wide range of jobs.
Ideally suited to sewing Canvas, Polyester Tapes, Cordura, Luggage, Bags, Straps and Belts, Net Products and Supportwear.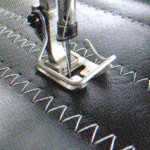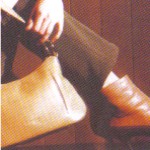 Perfect for Decorative and Strengthening Stitching on all types of applications.

Design is very Similar to the PFAFF 438 and 938 series of machines which have for years been the Benchmark for this type of Sewing.


Capable of Sewing Using Heavy Threads using a reliable and accurate thread take-up mechanism.


Large Type Hook with Extra Capacity Bobbin case which eliminates 40% of Bobbin Changing Stops.
Our customers are using V69, V92 and Plaited Threads on Aviation, Defense and Medical products.


Semi Automatic Lubrication System extends component life. Distribution is from one reservoir.


Parallel Vertical Needle Bar Motion for Superior Penetration of the work piece.


Prices from as Low As £985 + vat COMPLETE
For More Information, Replacement Parts and Product Support ..... Please Call Us on