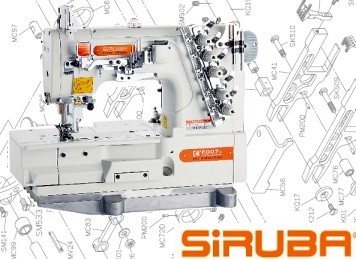 SIRUBA F007K-W122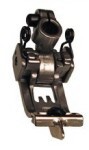 2 or 3 Needle Top & Bottom Coverseam Machine for General Hemming and Coverseam Operations on Teeshirts, Sweatshirts, Dancewear and Sportswear. Available in 3.2, 4.0, 4.8, 5.6 and 6.4mm Needle Gauges.
Also available: FHA Hemming Guide Set and dont forget to ask us about Seam Crushing

F007K-W122 £949 + vat


FULL UK PARTS & SERVICE BACKUP


SIRUBA F007K Specifications - Click To Zoom

The Siruba F007K-W122 offers exceptional value and performance for the price. Ultra smooth and quiet in operation.



Used for General Hemming and Top & Bottom Coverseam Operations on Tee Shirts, Sweats, Dancewear and Swimwear. Easy threading, Simple Pushbutton Stitch Size facility and built in Differential Feeding give this machine the edge. No other manufacturer can come close to this type of performance at the price.


All SIRUBA F007K machines are supplied fully guarded to comply with all relevant health and safety requirements. And all SIRUBA products are fully CE compliant.
Speeds of upto 6000s.p.m. which is of course dependant on the type of application, make this machine one of the best performers in it's class. We have sold simply 100's of these machines to all types of manufacturers.
In stock today for immediate despatch or call in for a demonstration, we're waiting to see you.