HOOKS FOR ADLER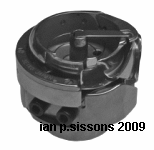 For Adler 467
Rotary Hook 467-15-009-4
(Hirose Ref: HAD467TR)
Bobbin 167-15-027-0
HOOKS FOR BROTHER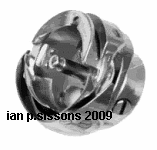 For DB2-B755, B755BZ
B755 Mk2, B755 Mk3
111275-001 (HSH7.94B)
116780-001 (HSH7.94B)
Bobbincase 52237
Bobbin 40264 or 270010
Also For DB2-B714, B706,
B735, B757 etc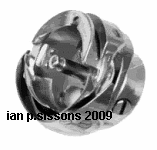 For BROTHER Underbed Thread Trimmers UBT
DB2-B716, B737 etc
145585-101 147101-001
148846-001 S02603-001
(Hirose Ref: HSH7.94BTR)
Bobbincase 52237NBL
Bobbin 146290-001 (40264A)



For DB2-B745 & B797
147789-001 150487-001
(Hirose Ref: HSM-A1)
Bobbincase 147790-001
Bobbin 117061-001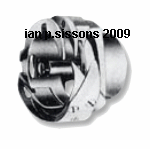 For DB2-B790 & B791
Needle Feed Hook 143784-001
(Hirose Ref: HSH7.94DRN &
UBT M/c's HSH7.94DRNTR)
Bobbincase 52237
Bobbin 146290-001 or 40264
HOOKS FOR CONSEW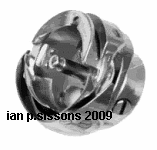 CONSEW 210, CONSEW 210B
Hook 1166 (HSH7.94B)
Bobbincase 52237
Bobbin 40264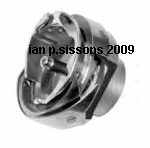 For CONSEW 206RB
Hook 18033 Hirose HSM-A(5)
Bobbincase 18045
Bobbin 18034

HOOKS FOR HIGHLEAD



For Highlead GC0318-1
Hook H1105E0066
Bobbincase HA608E0067
Bobbin H1100E2010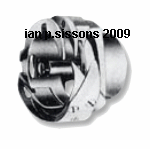 For Highlead GC0518
Needle Feed Hook H3004E0065
Bobbincase H3005E0066
Bobbin HA700E2060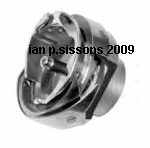 For Highlead GC0618-1 & SC
Hook H2300E2010
Bobbincase HA600E2080
Bobbin H1100E2010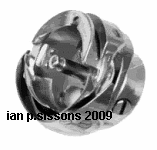 For Highlead GC1188
Hook
Bobbincase
Bobbin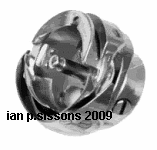 For Highlead GC128M-D3
Hook
Bobbincase
Bobbin
HOOKS FOR JUKI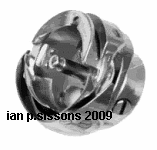 For DDL227, DDL555,
DDL5530, DDL5550,
DDL8500, DDL8700 etc
Hook B1830-127-DAO
(Hirose Ref: HSH7.94B)
Bobbincase B1837-012-OAO
Bobbin B9117-012-OOO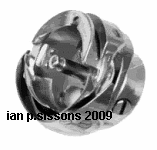 For DDL555, DDL5550
& DDL8500 Under Trimmers
Hook B1830-555-HAD
(Hirose Ref: HSH7.94BTR)
Bobbincase D1827-555-BAA
Bobbin B9117-012-OOO
HOOKS FOR MITSUBISHI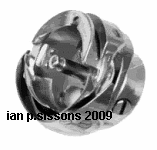 DB-120, DB-130, DB-170 etc
Hook MF10A0120
(Hirose Ref: HSH7.94B)
Bobbin Case 52237
Bobbin 40264 or 270010
HOOKS FOR PFAFF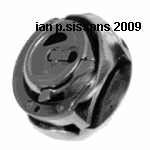 Pfaff 145
Hook 91-010165-91
(Hirose Ref: HPF151)
Bobbin Case Cap 10159
Bobbin 10079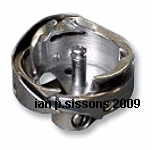 Pfaff 335
Hook 91-105490 (HPF335)
Bobbincase 9076-14mm
Bobbin 9033 (9033 Alu)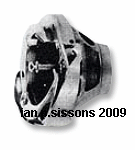 Pfaff 418 Large Hook
Hook 91-168888-91
Bobbincase 168628
Bobbin 168178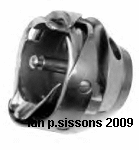 Pfaff 463, 481, 487 etc
91-171820-91 91-171910-91 91-069888-91 (HPF480)
Use Bobbincase 9076 and
Bobbin 9033 (9033 Alu.)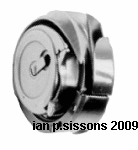 Pfaff 545 Large Hook
Hook 91-018340-91
(Hirose Ref:HPF545)
Bobbin Case Cap 18348
Bobbin 18339



PFAFF 9076 Bobbincase
For Pfaff Lockstitch Machines



PFAFF 9076-14mm
14mm Opening for Needle Feed & Zig Zag Machines
HOOKS FOR SEIKO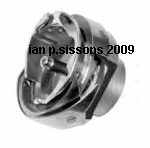 For SEIKO STH8BL
Hook 18033 Hirose HSM-A(5)
Bobbincase 18045
Bobbin 18034
Are You RoHS Aware?


Sew Europe is working with all our Suppliers to Meet these Requirements
HOOKS FOR SINGER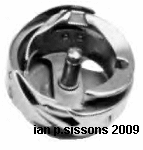 Singer 20U
Rotary Hook 541674 (410019)
Bobbin Case 541678 (410025)
Bobbin 55623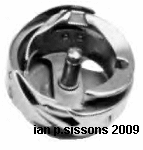 Singer 96K 196K etc
Rotary Hook 144830FG
(Hirose Ref: DA1-C)
Bobbin Case 52237
Bobbin 40264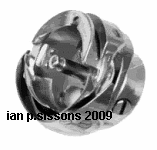 Singer 191D, 291D, 291U
491D, 491U, 591 etc
Hook 414125 545990
Hirose Ref: HSH7.94B
Bobbincase 52237
Bobbin 40264 or 270010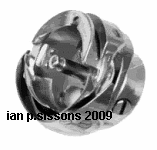 Singer 366K, 660A1, 2 & 3
Hook 174091 (HSH7.94B)
Bobbincase 52237
Bobbin 40264 0r 270010



52237 Standard Bobbincase
For All standard SINGER BROTHER JUKI TOYOTA & Chinese Lockstitch M/c's



52237NBL No Backlash Case
For Standard Underbed Thread Trimmers or where 'bobbin spin' is an issue



541678 Bobbincase (Pigtail)
BROTHER - 117596-001
JUKI - B-1837-027-OAO
LARGE CAPACITY CASES



BROTHER 147790-001
HIGHLEAD HA608E0067



SEIKO 18045 Bobbin Case
CONSEW 18045 Bobbin Case
HIGHLEAD H3005E0066
SEW EUROPE only supplies machines complete, built up and sewing. Unlike some other company's, we are not a 'Box Shifter' and do not expect you to have to assemble your own machine. Your satisfaction is very important to us and our reputation is your guarantee.