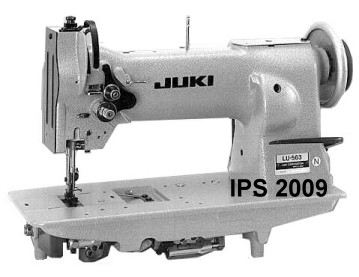 JUKI LU562 & LU563N (& NU) Parts
LU562 Standard Hook and LU563 Large Hook Walking Foot Compound Feed Lockstitch Machines. Quality Built Heavy Duty Machine.
From Stock, we can supply you with your requirements for these machines. Everything from Bobbins to Internal Parts.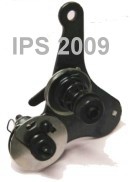 TENSION PARTS - Please Call Us

BOBBINS
LU562 Standard Hook Machine
B9117-051-OOO
LU563 Large Hook Machine
B9117-563-OOO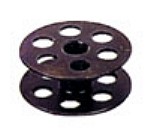 Major Credit/Debit Cards Accepted for Mail Order
88, Rice Lane, LIVERPOOL L9 1DD UK.



S32 Single Piping Set Sizes 1/8. 3/16, 1/4, 3/8 & 1/2"
S95 Double Piping Set Sizes 3/16, 1/4", 5/16" & 3/8"




STANDARD & ZIP FOOT SETS FROM STOCK
OUTER FOOT - B-1525-053-000
INNER FOOT - B-1470-053-000



NEEDLE PLATE B-1109-562-000





FEED DOG JUKI LU562 B-1613-053-000
FEED DOG JUKI LU563 B-1613-563-000
INTERNAL PARTS - Please Call


e-mail us