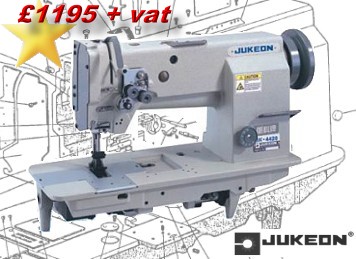 TWIN NEEDLE Compound Feed Lockstitch Machine which is ideally suited to Heavier Type Applications such as Furniture, Shoes, Tents, Automobile Upholstery and anywhere a solid Feed Performance is Required. Superb Performance on Leather & PVC.


POWERFUL, Accurate & Easily Adjustable Feed Transport System Ensure Accurate Feeding Of The Workpiece with the Needle, Feed Dog and Upper Foot all working together to get you the Quality Seam Appearance you need. Stitch Size is adjustable upto a Maximum 9mm in Forward & Reverse Sewing.

MACHINE IS SUPPLIED 1/4" GAUGE. Uses Standard MITSUBISHI - HIGHLEAD GAUGE SETS, so other Gauge Sizes are an Option. Please CALL For Details.

The JUKEON JK-4420 is identical to the MITSUBISHI LU2-4420-BOB and our HIGHLEAD GC20618-2. So expect that kind of Function and Performance.



HIGHLEAD GC20618-2 MITSUBISHI LU2-4420-BOB

LARGE TYPE ROTARY HOOKS Thread Capacity is 2.5 times the amount on a standard bobbin. This means less bobbin changes. Great when using Thick Thread. Improves Operator Efficiency and Less Downtime.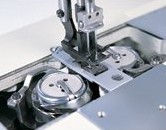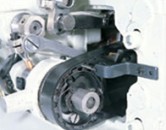 BUILT IN SAFETY CLUTCH ensures NO Rotary Hook Or Component Damage In the Event The Machine Becomes Jammed By Thread Or A Broken Needle.

AUTOMATIC LUBRICATION Built In Oil Pump ensures all contact parts receive the correct lubrication at all times. Promotes smooth running and prolongs component life.
Maximum Sewing Speed 2000 s.p.m.
Maximum Stitch Size 9mm
Uses Standard 135x17 (DPx17) Needles
Needle Bar Stroke - 36mm
Presser Foot Lift - Hand 8mm
Presser Foot Lift - Knee 16mm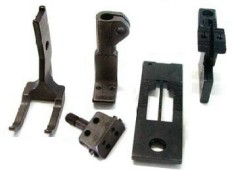 REPLACEMENT GAUGE SETS FROM STOCK From £69
3/16" - 1/4" - 5/16" - 3/8" - 1/2" - 5/8" - 3/4" -1"
and 1 1/2"