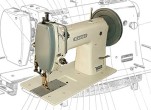 Excel JY-253 Extra Heavy Duty Sewing Machine
Based around the very successful MITSUBISHI DY-253, here's a real alternative. Superb performance on ultra heavy jobs like Tents, Tarpaulins, Slings or wherever a heavy application Exists.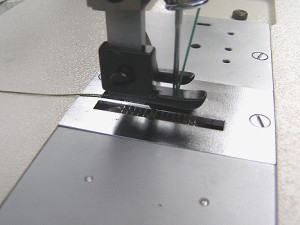 EXTRA HEAVY DUTY Industrial Sewing Machine ideally suited to the manufacture of Slings, Tents, Tarpaulins, Harnesses and other thick and heavy product.
TOP & BOTTOM FEED TRANSPORT for accurate and reliable feeding of the work piece through the stitching cycle in Forward and Reverse Sewing.
SINGLE NEEDLE 301 TYPE LOCKSTITCH best suited to heavy work using thick thread.
THREE TIMES CAPACITY HOOK means less bobbin changes, especially when using thick threads.

EXTRA LONG STITCH CAPABILITY Stitch Size is adjustable up to 1/2" for extreme sewing.
REVERSE FEED for locking the end of the seam.
IDEAL REPLACEMENT for SINGER 132K, MITSUBISHI DY-253
SEIKO SK-2B, SK-6 & SK-6B

FOR MORE INFORMATION CALL US TODAY




or