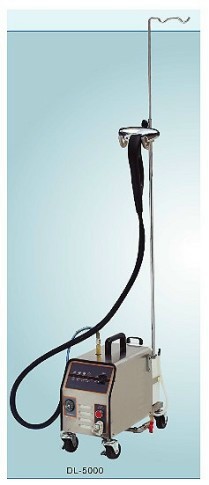 SEW EUROPE only supplies machines complete, built up and sewing. Unlike some other company's, we are not a 'Box Shifter' and do not expect you to have to assemble your own machine. Your satisfaction is very important to us and our reputation is your guarantee.
© Ian P.Sissons 2011
PRODUCT DESCRIPTION

* Fast Start Time - 5 Minutes
* Boiler Heating Element - 1800w
* Nozzle Heating Element 380w
* Auto Fill For Continuous Use
* Boiler capacity 1.2ltr
* Automatic Thermal Protection
* Low Water Warning
* New Design Prevents Water Drops at Nozzle Parts List
* Portable
* Replacement DL5000-K45 Steam Jet Component in stock


At last a PORTABLE STEAMER that delivers, we are very happy to show you our DL5000 Steamer unit.
Ideal for steaming Hanging Garments and Curtains or Upholstery.
Or for Lighter Use, why not look at the DL2000 Portable Steamer?
Ideal for Light Use & Just
£119.95 + vat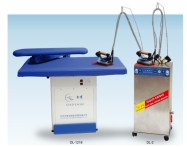 Ask Us About Table & Boiler Combinations