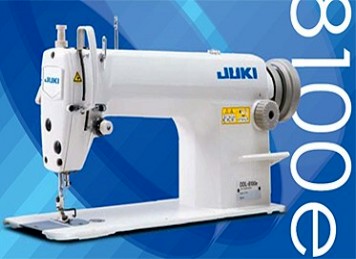 Introducing The JUKI DDL-8100e.
Juki's 'GREEN MACHINE'. This is the 'entry model' of lockstitch from this World Class Manufacturer.
Perfect For Small Workshops, Alteration Shops, Bridal & Soft Furnishing Studios.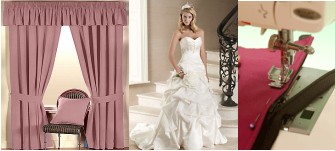 Juki Design Philosophy is one of Constant Improvement and this machine is the result of Years of design innovation.
Newly Designed machine body and internal mechanisms make this machine very quiet and almost vibration free in use.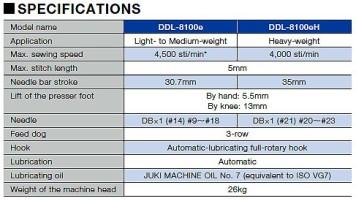 click to zoom




Juki, World Renowned for Quality, Design,
Reliability & Performance. We are delighted to offer the
JUKI DDL-8100e from One of the World's Premier Machine Manufacturers.

High Speed Capability upto 4500 stitches per minute dependant on fabrics and operation being performed.


Adjustable Stitch Size
Using the Rotary Stitch Size Dial, the size of the stitch can be adjusted between 0 & 5mm.


Uses Standard Needle
Designed to Use Standard 16x231 (DBx1) needles which are available from us in all sizes and point styles.
Footlift
The Presser Foot Lift can be operated by either a machine mounted Hand Lever or by the 'built in' Knee Lift Mechanism. Up to 13mm Footlift Height is possible.


PRESSER FEET FOR THIS MACHINE ARE HERE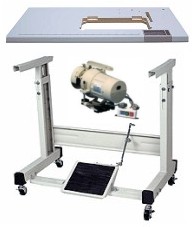 MACHINE IS SUPPLIED COMPLETE & BUILT UP
Every Machine We Deliver is Built Onto One of Our 101 Type Unit Stands complete with 1/2h.p. 240v Single Phase Motor and Quality Benchtop complete with Work Drawer

OPTIONAL SERVO MOTOR We can also supply this machine with a 'Power Saving' Brushless Servo Motor. Silent in operation and a 70% power saving over a standard clutch motor. Call for Pricing.